A Simple & Fresh Summer Look
5:35 AM
Summer is getting closer here in Dubai, though I'm not quite excited because temperatures here can get extremely hot. Usually it reaches around 40-50 degrees Celsius, or 100-120 degrees Fahrenheit for those of you using that system. They say it's still winter until end of April, but this afternoon it was hot that I decided to wear a simple and fresh summer outfit.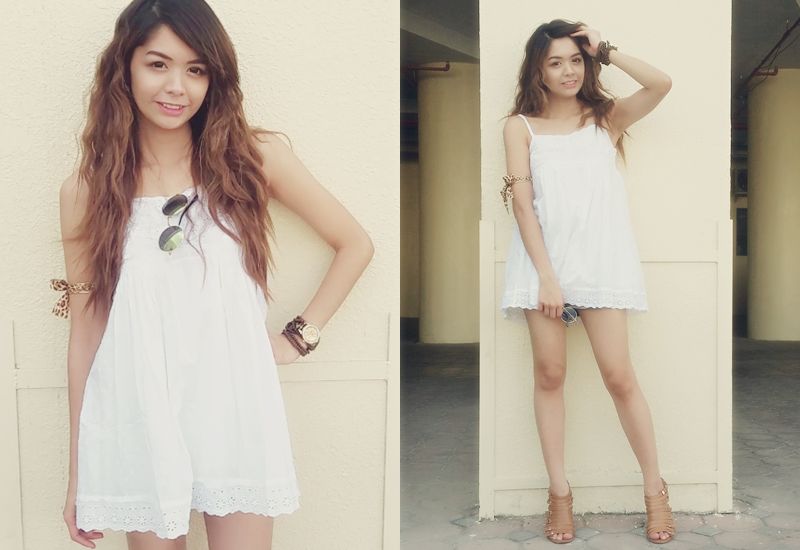 I fixed my hair in a beach wave style using the Revlon Flat Iron. This is one of my favorite hairstyles because it looks natural and adds more volume to my hair.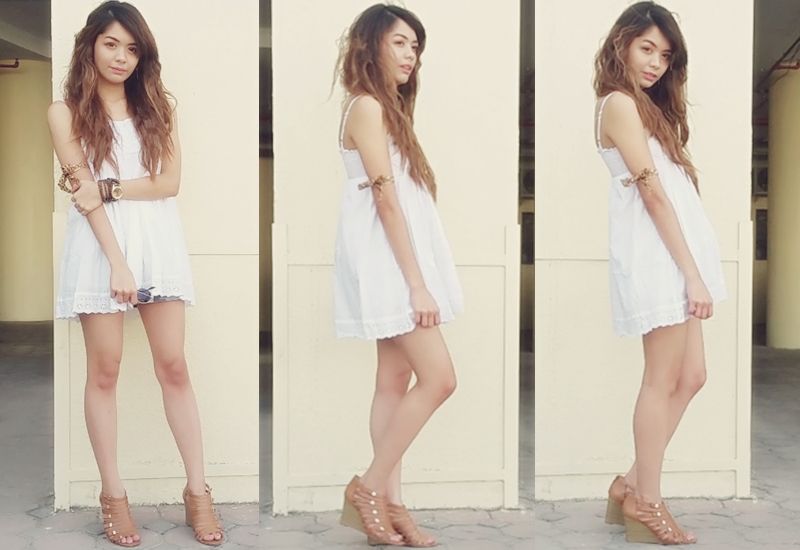 I chose to wear a plain, white mini dress that I got from a thrift shop. I like wearing this kind of dress during summer time because it's flowy and made with cotton which will help me stay cool.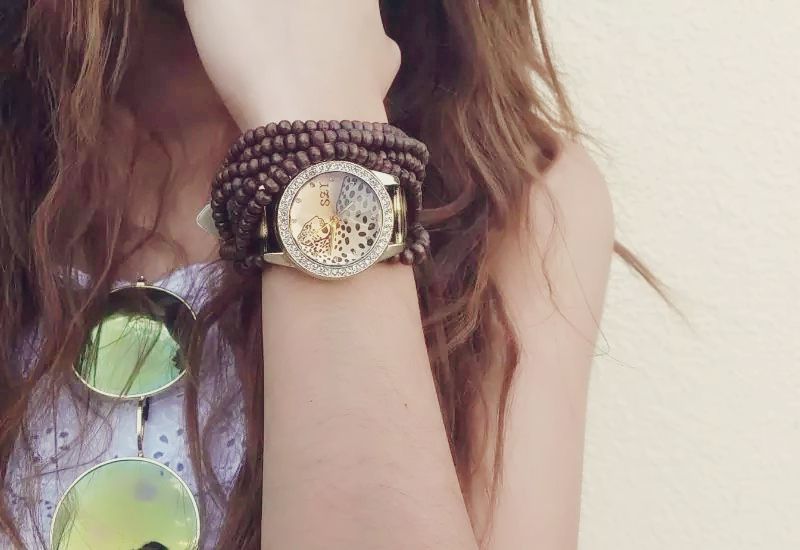 For my eyewear, I chose a green, tinted, vintage style sunglasses. Shades of green tend to reduce eyestrain in sun and bright light which is suitable for those whose eyes are sensitive to light like me.
For my accessories, I wanted to add a little, native touch on my look so I wore a leopard watch and I mixed it with a wooden bead bracelet.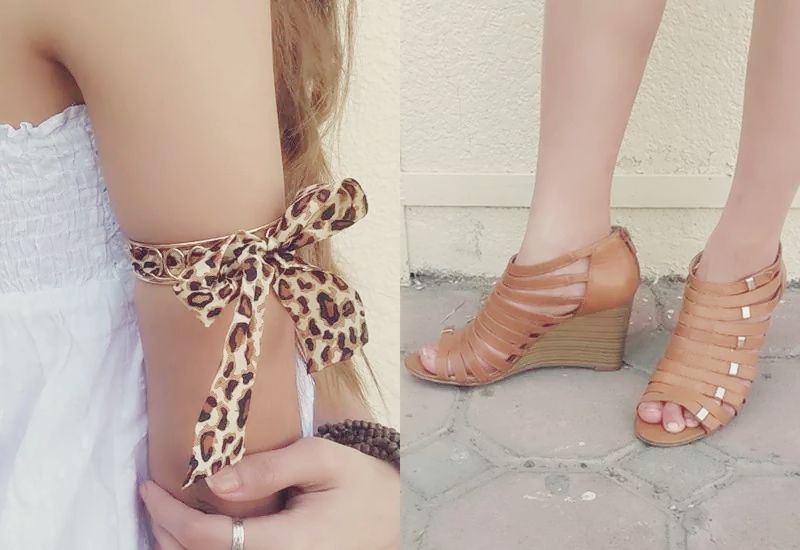 This is a gold metal bangle with leopard printed organza. It's actually a hand bangle, but it's too loose for me so I used it like a cuff or arm bangle.
For my footwear, I wore light brown wedges to match my accessories. I got these from Brand For Less and they are currently my favorite shoes because it's light-weight and comfy. I could wear these for long, long hours without getting hurt or blisters.
These floral style earrings and the long chain necklace also matches the kind of outfit and adds more layers.