Dubai SPLASH Spring-Summer Fashion Show 2015
5:14 AM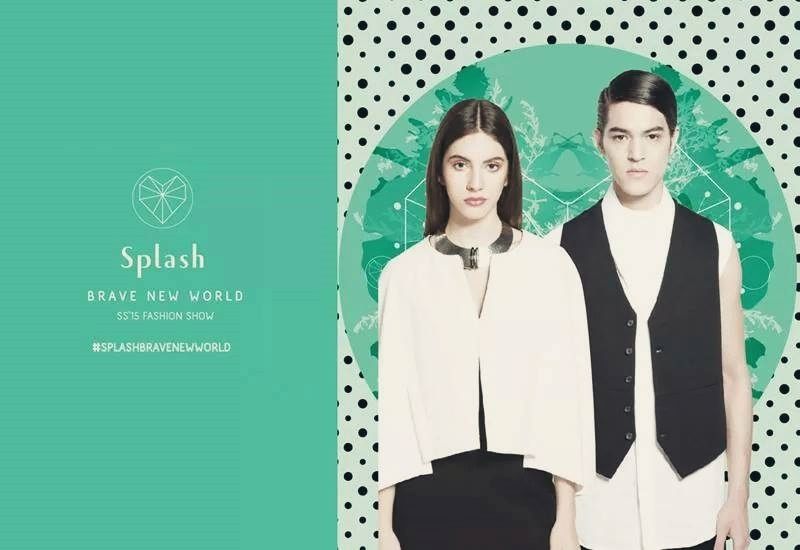 Hi guys! I'm so excited to share that Splash Fashions has finally presented their Spring-Summer 2015 collection. This is actually a late post coz I've been so busy with my job and other activities. Anyway, they showcased it at their fashion show last Friday, March 27th, at an invite-only venue. I got my invitation from the radio station, Channel 4, 104.8 FM.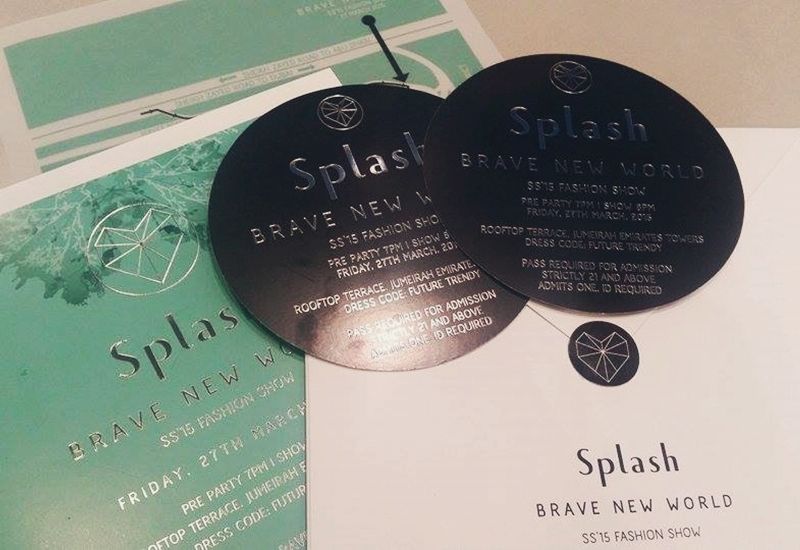 Pictured here is my guest pass for the Splash "Brave New World" SS'15 Fashion Show. I received it at the DAMAC Business Tower a day before the event. I like the style of their invitation, being simple yet elegant. I just wished they didn't take them when we entered so I could have a souvenir of the event xD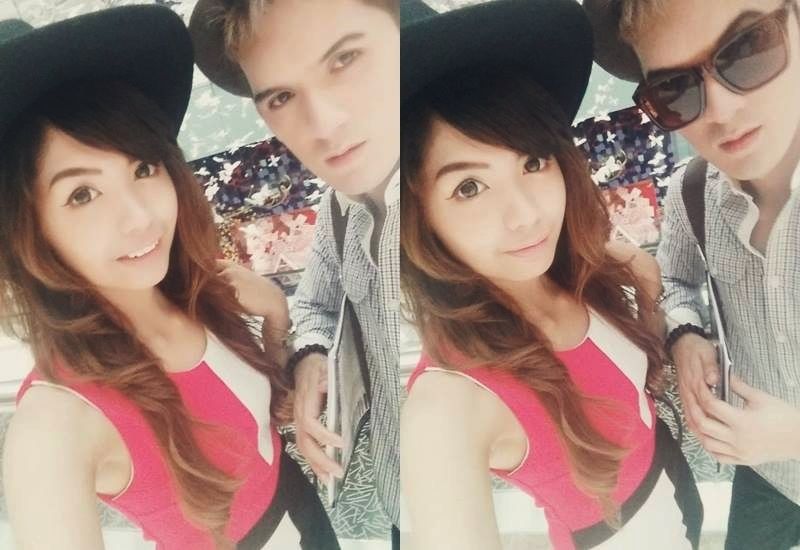 This here in the picture is my brother, Ally, and I. Before we headed to the show, we first went to Dubai Mall since I wanted to look for a wide brim, black, wool fedora. Luckily, I found the perfect one at Forever 21 :) I got it for 60 Dhs, which is pretty cheap compared to other boutiques. I found the same one at Topshop and it cost around 160 Dhs.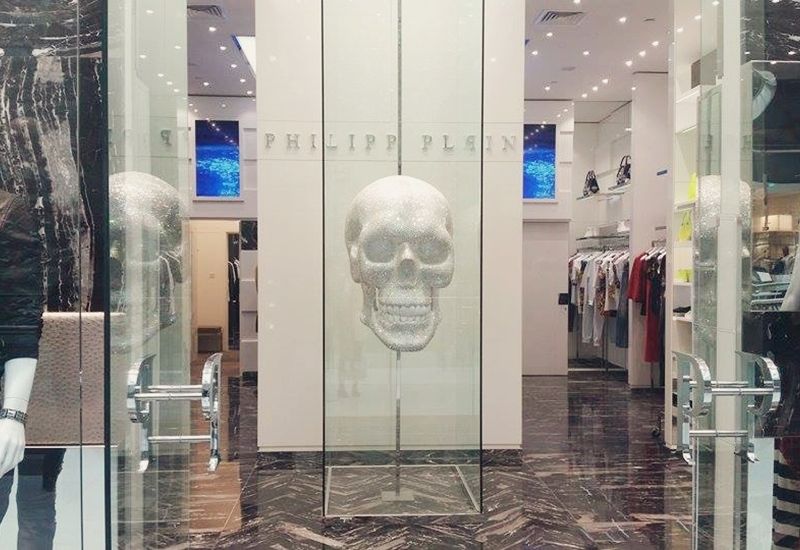 Before we left, our last stop was at the boutique Phillip Plein. I looove this brand so much. The style of most of their apparels and accessories are edgy with a touch of glamour. I took only one photo of the store though, but I'll make sure that when I visit this store again, I'll try to take more while sharing info about their style and concepts.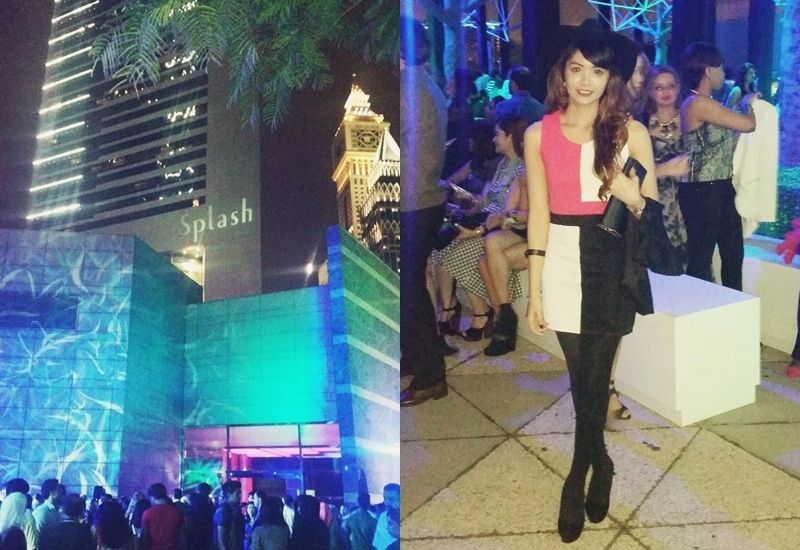 Finally, as shown in the picture, we arrived at the Splash Fashion Show venue at the rooftop terrace on Jumeirah Emirates Tower, which is the 4th tallest building in the world. There were already so many guests inside when we went in. The pre-party started at 7 in the evening though we came at 7:30 PM, so we were pretty much late. xD
The dress code for the event was "future trendy" but I really didn't know what was going to be the fashion trends in the future because fashion and style for me, is a personal choice. I don't follow what's in and what's out since, for me, what matters is just wearing clothes that are comfortable while at the same time can bring out the confidence in you :)
Anyway, what I wore for the event was a Chanel dress. It is actually one of my favorites since the colors combine perfectly together. I then matched it with thick, black stockings and bermuda high heels.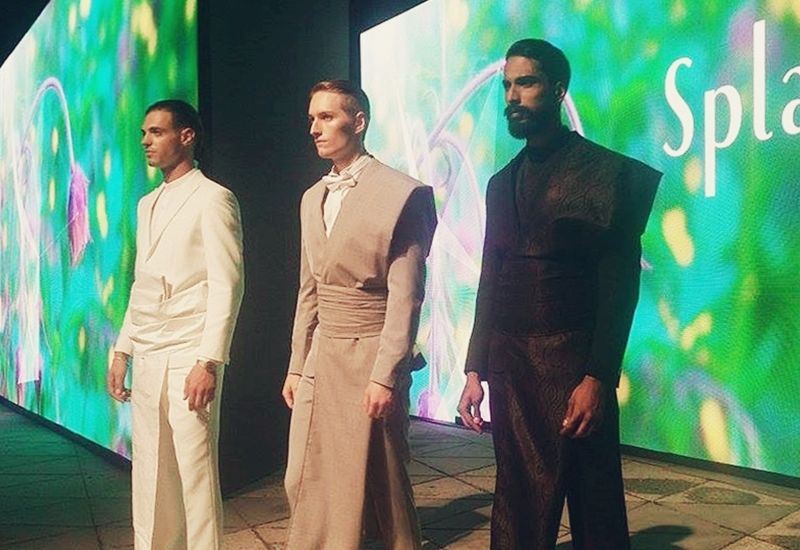 The show started at 8:00 PM and, the venue design seemed to be inspired by origami. For me, the first set to walk on the ramp wore what looked like coming from the Japanese style. It was like the kimono for the women, while for the men, it was like a combination of the kimono and ninja outfits. It was really nice, though I don't think someone would ever dare to wear those here in Dubai unless it was for photoshoots or events.
The second set seemed like modern retro being very nice to look at and, I would even love to wear them during this season.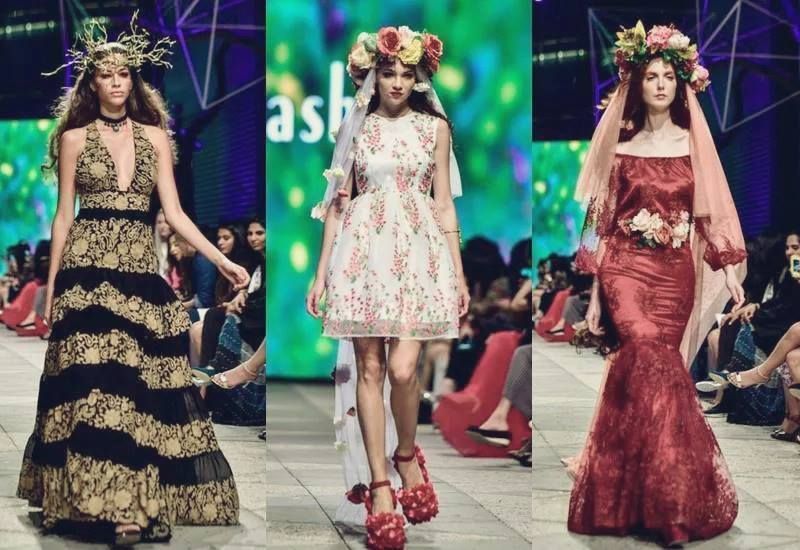 (credit to Splash Fashion for this 3 images)
The last set was more on the floral style, with clothes ranging from casual to long, evening gowns. I am quite impressed by the details of the models and their clothes. The model's hairstyle was fixed in a bulky, wave curl with floral accessories which really matched the overall outfit.
I wasn't able to take good photos though, coz, if you noticed the poor quality of my pictures, I was only using the back camera of my Samsung S5. We were still able to get videos of the event though, so that you could check it out if you're ever interested in seeing their new collection. Link and the video will be posted on my next post :)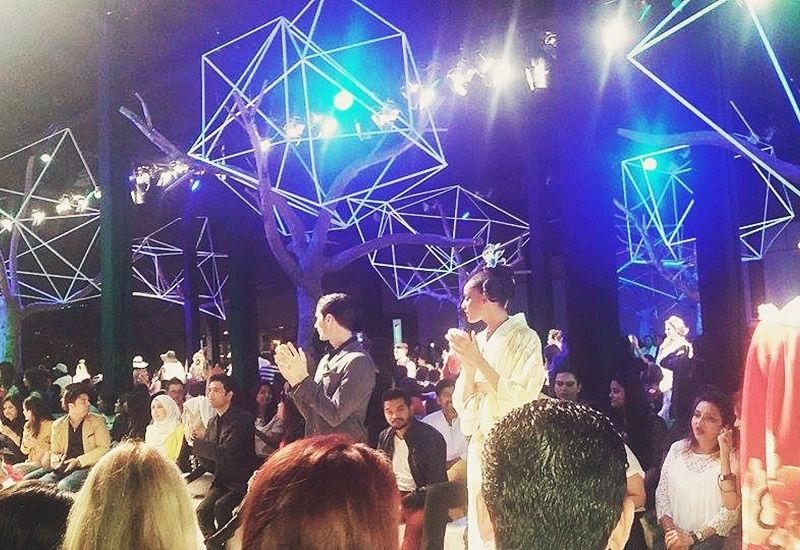 That's it, I hope you enjoy this. xx