My Cosplay Experience
1:00 PM
Are you an anime lover or superhero fanatic? Do you imagine yourself as your favorite fictional character? If yes, then you should try COSPLAY - atleast once in your life! :)
Cosplay is a shortened form of two words, "costume and play". It is portraying and dressing up as a fictional character and is very common in Asia and America.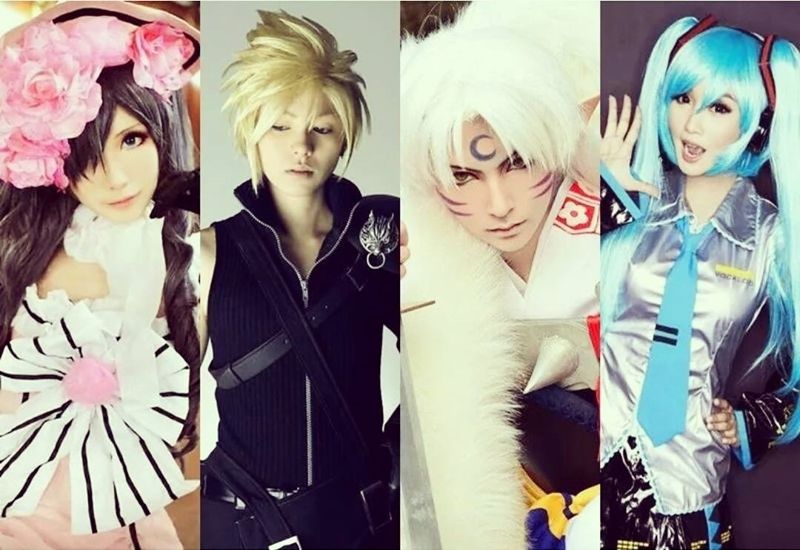 From personal experience, people cosplay because they enjoy portraying and showing love for their favorite character. Some do it just to get attention or be known, while some just want to experince it (just like me) :D
Okay, so I'll tell you about my first cosplay which was 3 years ago. I know it was a long time but I still want to share it with you guys because it was a very fun experience When I was in college, I was a part of an organization called "GENSHIKEN"; in japanese meaning "The Society for the Study of Modern Visual Culture". This organization was mostly for gamers, artists, and japanese music/anime lovers. We had an event during our university festival and I was invited to join in a competition which was cosplay :) I'm the kind of person who wants to try everything so I didn't hesitate to join. I also love competing because of the prizes xD and to have fun as well.
Choosing the character that I was going to cosplay was a bit confusing. I had to choose between Lime of Saber Marrionete and Kagome of Inuyasha since they were easy to portray. They're hyper and reckless just like me xD I could see myself cosplaying them but then I realized that it would be boring because it seemed like nothing changed. I thought it would be more fun to cosplay someone who is opposite of me. Because of this, I ended up with Kikyō.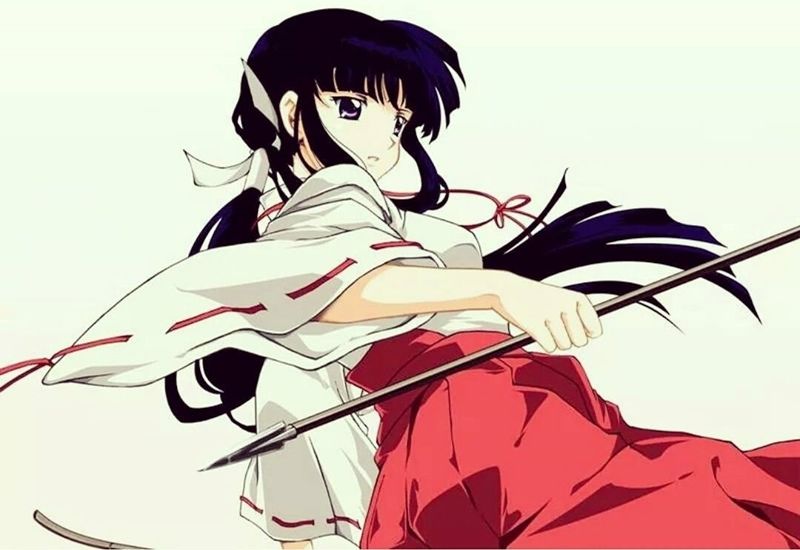 Kikyō is a female character in the popular anime/manga series, InuYasha. She is a priest who used to be so pure, calm and thoughtful. She was Inuyasha's first love who was killed by Naraku in his search for the Shikon no Tama (Holy Jewel). After she died, part of Kikyō was reincarnated as Kagome and then was brought back to life by Naraku. She then became cold-hearted and only wanted revenge towards Inuyasha.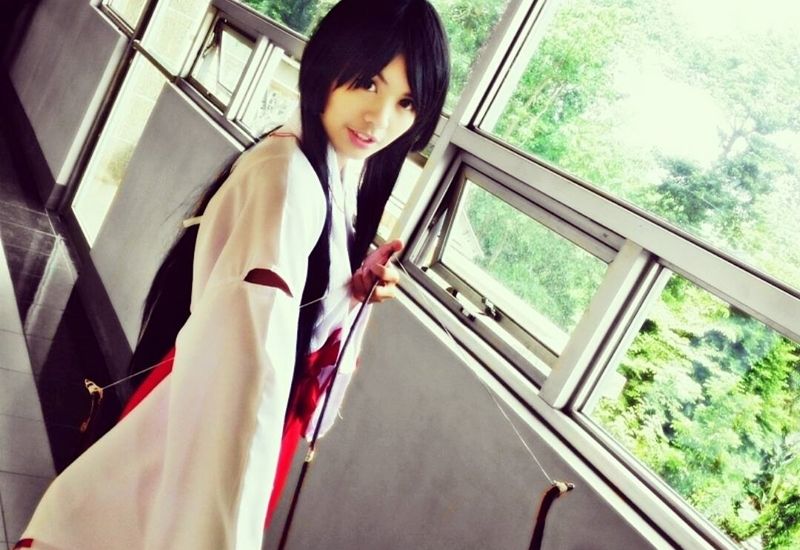 Anyway, this is me as Kikyō :) My costume and weapon (bow & arrow) was from my friend Akire while my long black wig was from my org-mate Kath.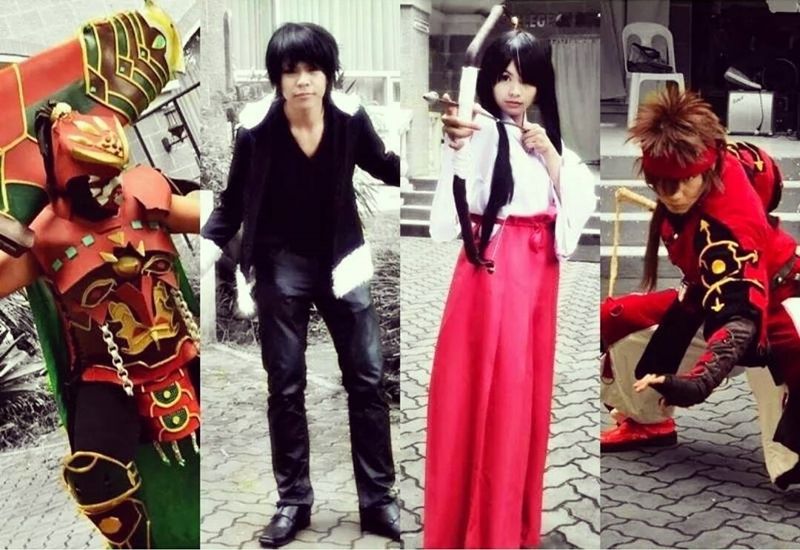 (Starting from the left) Migs as "Gilgamesh" of Final Fantasy, Janred as "Izaya Orihara" of Durara, me as "Kikyō", and Rio as "Sol Badguy" of Guilty Gear.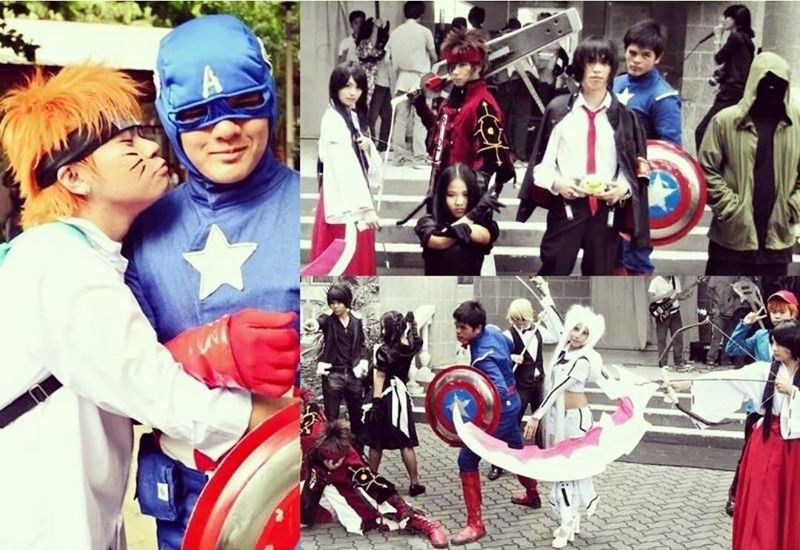 It was a super fun experience. We were 16 cosplayers who participated and they picked 3 winners. Unexpectedly, I came in 2nd place :)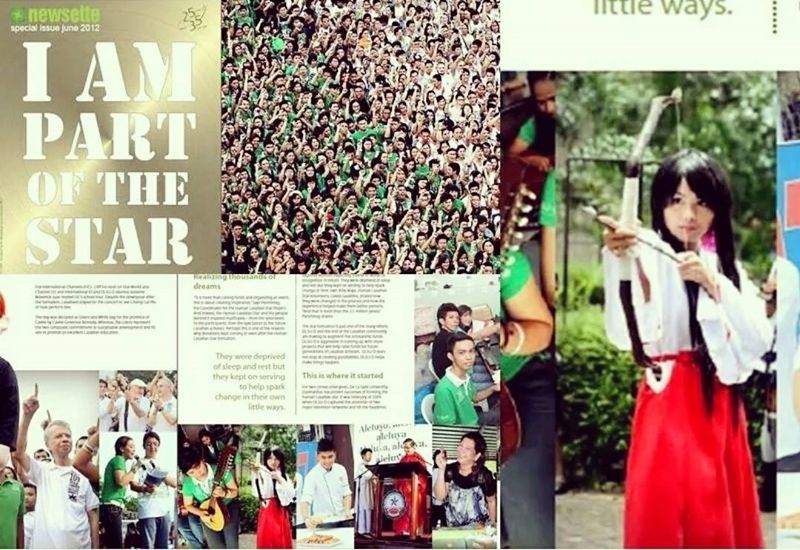 A few weeks after the event, I was surprise when I saw my picture in our school magazine. I was featured in the Newsette - I was part of the star issue :D
Question: Who was the first character you cosplayed and why? Or if you haven't tried cosplaying yet, who would you want to be and why? Feel free to comment below ;)